Use the software
On Alcon laser
The solution was first developed on lasers of this brand, thanks to the wide possibilities for customization of treatments. Only the EYE-Q versions allow you to use our software. (WL200, WL400, EX500).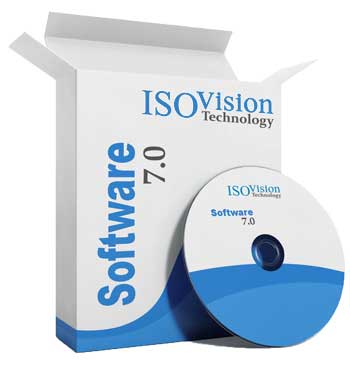 Access to the Software
ISOVision Technology™ is a Calculation Software of presbyopic treatment. It is only available on this internet platform. It can be used from your smartphone, tablet or computer, in any place. Being available online only, you will always use the latest version.
The ease of access and use will allow aquick start and applies to a wide typology of patients.
Use of the treatment plan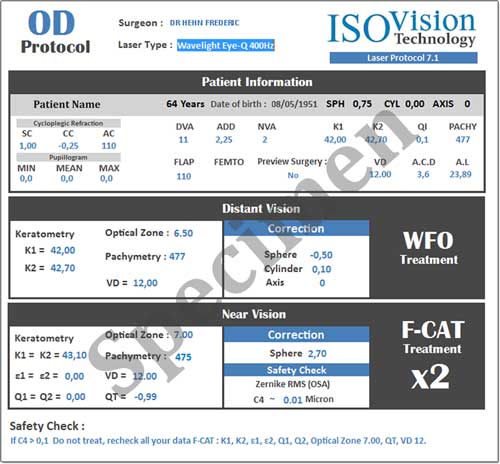 The treatment plan is divided into two distinct parts: a treatment for far vision and a treatment for near vision. This method allows the surgeon to ensure the high precision of each of corrections (far and near). Transparencyof the surgical plan also allows surgeons to assess in advance the amount of treatment provided.
Laser treatments from the IsoVision technology are not computer-integrated into the laser, the surgeon remains master of programming treatment, and may - if he has the skills - apply changes.
The treatment plan has been simplified (visually) compared to the first version. It is now more easily understood by the practitioner and the patient can explain the surgery to be applied.
Safety Check
The large number of data returned to the laser during surgery for presbyopia (whether made Monovision simple / advanced or IsoVision) can lead to input errors. So we added asecurity checkAdditional treatment plan to eliminate data entry errors on treatments IsoVision.
Ophthalmologists opinion using software